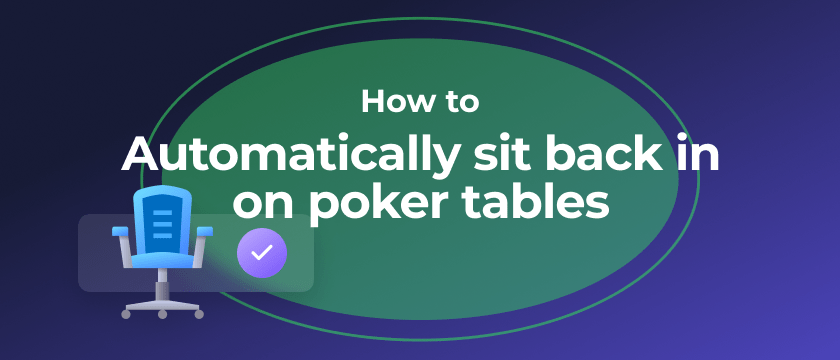 How to automatically sit back in on poker tables
Constantly sitting out on tables?
Sitting out is a big no-no in online poker, it gets you out of the action, tilts you and also makes you play less hands in the long run, check this guide on how to sit back in automatically without having to click that horrible "I'm Back" button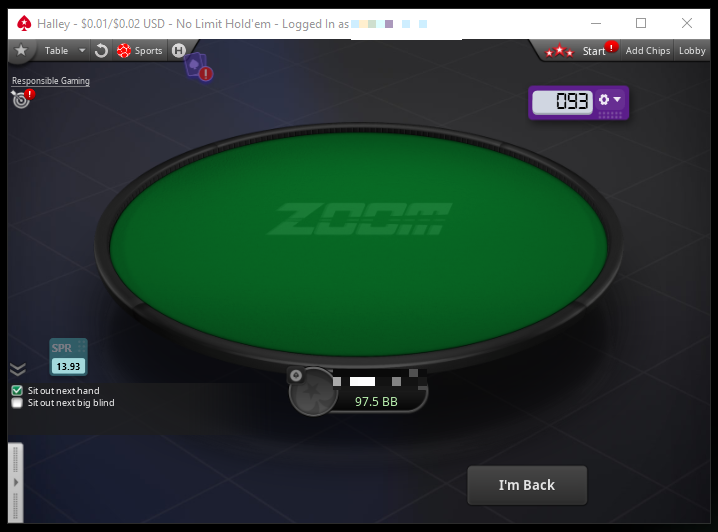 How to sit back in automatically
The good news is that Jurojin will do it for you without a hassle! All you have to do is turn the anti sit-out feature on your poker site configuration, and Jurojin will do the rest for you. If you happen to run out of time on the turn, Jurojin will press on the "I'm back" button!
---
This feature will help you grind without having to worry about the "I'm back" button, and also not worry about sitting out at all! Remember to turn it off if you want to take a break!
Good luck on the tables!
---
Together we are more
Bringing the poker community closer together
Jugador de Nose Bleed de torneos y cash, streamer, Youtube y persona de interés del póker en todo el planeta, ha ganado múltiples importantes torneos.
The leading poker education platform. Learn and develop the skills needed to become a successful player in poker!
MTT & Cash streamer&coach, ACR Stormer, 3-time GGSeries Winner, Runner up in GGMasters
ACR Stormer y streamer, juega challenges, cash, torneos y es Argentino como los creadores de Jurojin!
We already support all these platforms: