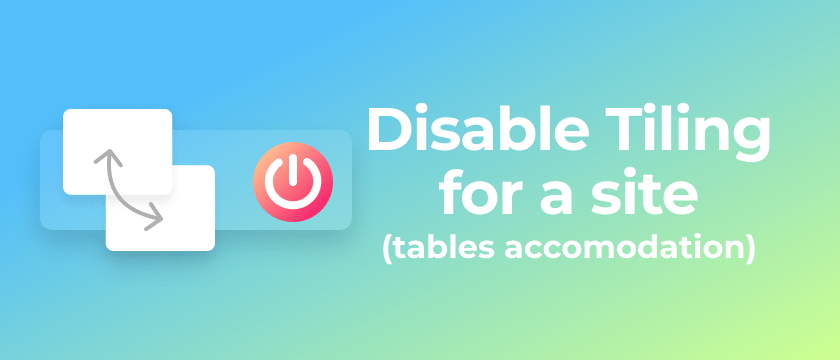 Disable Tiling (tables accomodation) for a site
Want to avoid Jurojin Slots system?
In this guide we will show you how to turn off the tiling system for a specific site. This is useful in case you only want to use Jurojin for Betting and Overlays .. or maybe you just want to play fullscreen with a Controller.
---
1

Go to the site configuration, and disable tiling
---
2

Want the tables to be arranged, but not as soon as they are opened?


If you want tables to be tiled and arranged on the screen, but just not as soon as they pop on screen for the first time, you can select an option to "Do nothing" with newly selected tables!
---
RECOMMENDED:
If you got here you must be pretty set on turning off Slotting, however:
Jurojin contains a variety of Slots that can hugely help you step up your game when playing multiple tables, if that's your case check out VPIP Slots
---
Together we are more
Bringing the poker community closer together
Jugador de Nose Bleed de torneos y cash, streamer, Youtube y persona de interés del póker en todo el planeta, ha ganado múltiples importantes torneos.
The leading poker education platform. Learn and develop the skills needed to become a successful player in poker!
MTT & Cash streamer&coach, ACR Stormer, 3-time GGSeries Winner, Runner up in GGMasters
ACR Stormer y streamer, juega challenges, cash, torneos y es Argentino como los creadores de Jurojin!
We already support all these platforms: