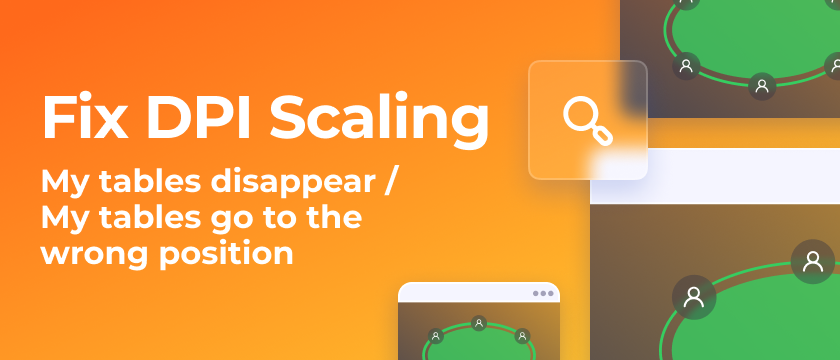 My tables disappear / My tables go to the wrong position / Fix DPI Scaling
My tables disappear / My tables go to the wrong position / Fix DPI Scaling
By following this guide, you will be able to solve most tables positioning problems as well as tables dissappearing!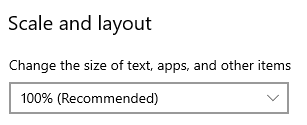 Fix your tables going crazy!
---
1

First Step: Go to your display settings

Do a right click on your desktop and then click on display settings.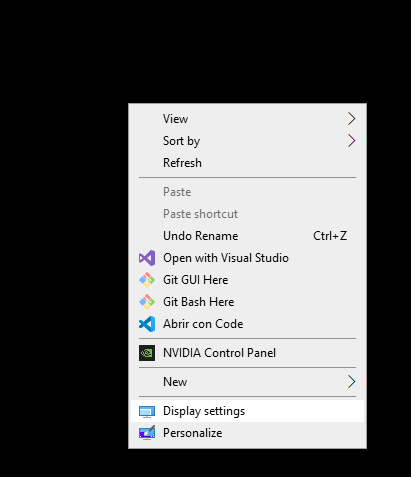 ---
2

Second Step: Check display scaling settings

Make sure your screen scaling is at 100%.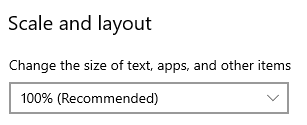 ---
3

Third Step: Repeat for all screens

Scroll back to the top and repeat the check from step 2 for all screens.
---
Alternative

In case you need to keep your screens at higher DPI

If you need to have higher DPI, it is possible to try and override the DPI settings for the poker-rooms.
In the following video/screenshots you'll see how to override the setting, note that this must be done for all the poker apps.

Also note that after changing DPI settings a PC reboot is recommended for it to completely apply.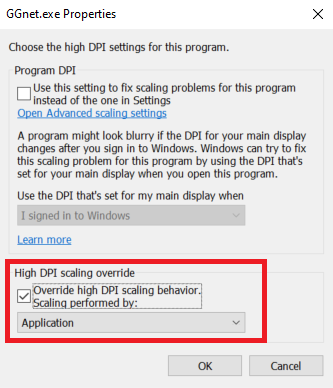 ---
Together we are more
Bringing the poker community closer together
Jugador de Nose Bleed de torneos y cash, streamer, Youtube y persona de interés del póker en todo el planeta, ha ganado múltiples importantes torneos.
The leading poker education platform. Learn and develop the skills needed to become a successful player in poker!
MTT & Cash streamer&coach, ACR Stormer, 3-time GGSeries Winner, Runner up in GGMasters
ACR Stormer y streamer, juega challenges, cash, torneos y es Argentino como los creadores de Jurojin!
We already support all these platforms: