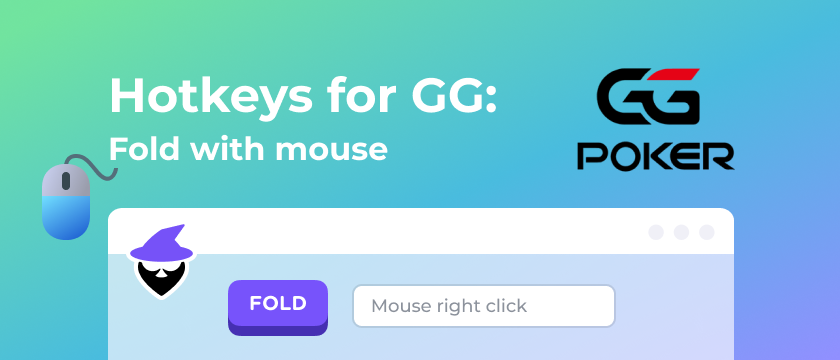 Hotkeys for GG, Fold with mouse on GG Poker
Configure Hotkeys Bypass for GGPoker
By following this guide, you will be able to use the mouse buttons or a gamepad to play on GGPoker!
Yes, you will be able to fold with the mouse right-click!
It is important to understand that on GGPoker, Jurojin only simmulates the built-in hotkeys in order to allow the user to play with bindings that GG doesn't natively support.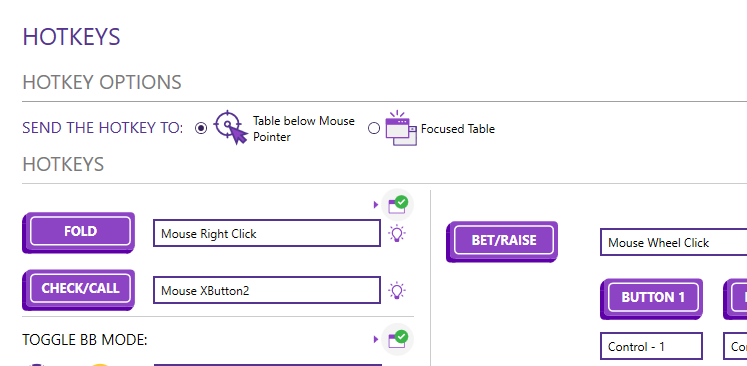 Using the mouse to fold check and bet!
---
1

First Step: Configure your hotkeys on GGPoker

Go to your GGPoker Configuration/Hotkeys, and configure every key to a key bindings.

These are NOT the Bindings you'll use to play, so we recommend to use something like Ctrl+F1

After that save it!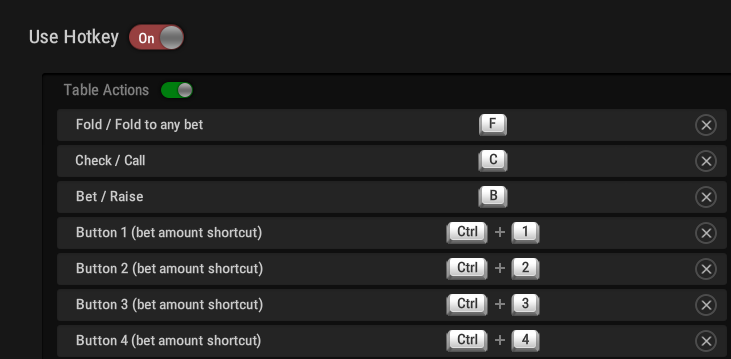 ---
2

Second Step: Tell Jurojin the GG Hotkeys Bindings

Go to your Sites Configuration/GGPoker then Hotkey Bypassing tab, and configure every key to the one used on GGPoker itself.

After that save it!
---
3

Last step: Setup Jurojin Bindings to be used!

Go to the Hotkeys view in Jurojin and setup the Bindings you will actually gonna use to play!
---
Together we are more
Bringing the poker community closer together
Jugador de Nose Bleed de torneos y cash, streamer, Youtube y persona de interés del póker en todo el planeta, ha ganado múltiples importantes torneos.
The leading poker education platform. Learn and develop the skills needed to become a successful player in poker!
MTT & Cash streamer&coach, ACR Stormer, 3-time GGSeries Winner, Runner up in GGMasters
ACR Stormer y streamer, juega challenges, cash, torneos y es Argentino como los creadores de Jurojin!
We already support all these platforms: