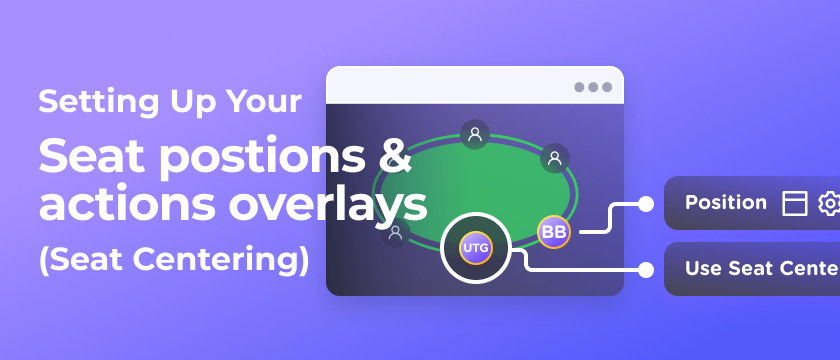 Setting up your seat postions and actions overlays (Seat Centering)
The Seat Based Overlays
How to access the seat based overlay settings
Setting up your Poker Sites configuration
Ready to set up your poker sites to get seat positions and hand history and actions overlays on your poker sites?

---
Seat Centering
In order to have a perfect experience with seat based overlays, some sites need to be configured to use seat centering on low center seat for all ring types. Please follow this site-by-site guide on how to configure each.
---
PokerStars

All good!

No special configurations must be done in Pokerstars, even with seat centering on or off! In case you want to use seat centering, we will leave an image of where this setting can be found.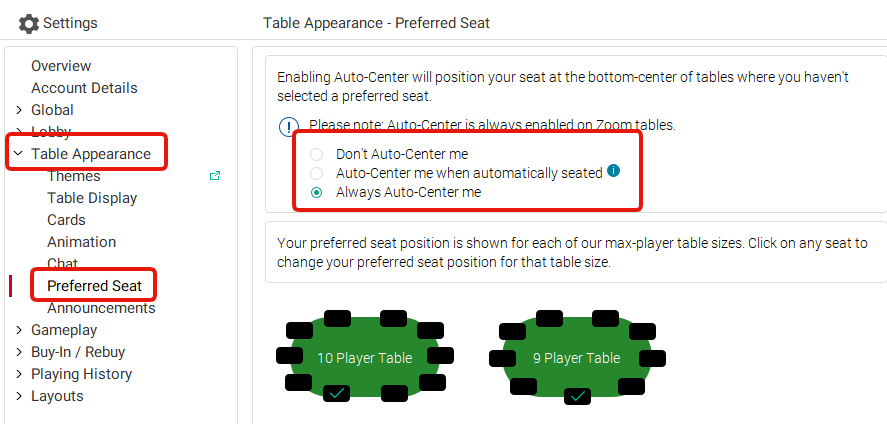 ---
Winamax (legacy)
Make sure you use lower center seat centering on Winamax before playing.

---
Bodog Ignition Bovada
Make sure to turn on seat centering for all ring types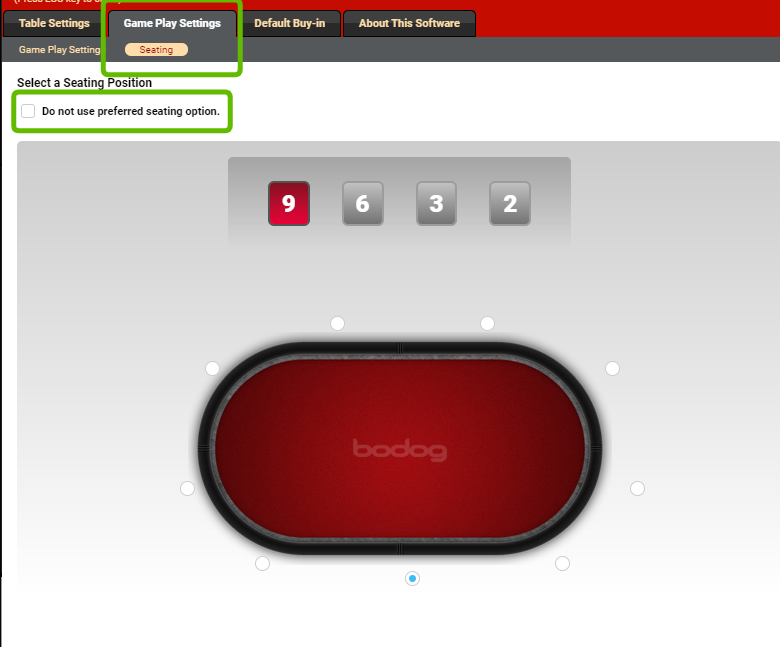 ---
888 Poker

All good for now!
---
IPoker

All good! first hand might have overlays off! Wait at least to second hand to consider reporting.
---
ChicoPoker
For Cash Games, Just avoid using "Sit here" feature.
For Boost/Zoom tables, always Click "Sit Here" on low center seat
---
Saving the location
Once you have dragged each seat overlay to the desired spot, you can use the save overlays location hotkey so next time you open a table with the same amount of seats the overlays will appear where you saved them!
If you see the wrong positions over the seats or you notice any action linked to the wrong player DONT MOVE THE SEAT OVERLAY TO OTHER SEAT!. It is quite probable that you have something missconfigured, you are seated out at the table, or the program needs one more hand to get the data right.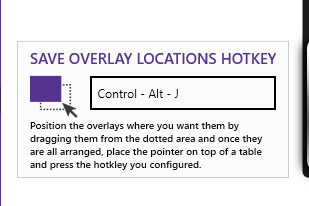 ---
Together we are more
Bringing the poker community closer together
Jugador de Nose Bleed de torneos y cash, streamer, Youtube y persona de interés del póker en todo el planeta, ha ganado múltiples importantes torneos.
The leading poker education platform. Learn and develop the skills needed to become a successful player in poker!
MTT & Cash streamer&coach, ACR Stormer, 3-time GGSeries Winner, Runner up in GGMasters
ACR Stormer y streamer, juega challenges, cash, torneos y es Argentino como los creadores de Jurojin!
We already support all these platforms: