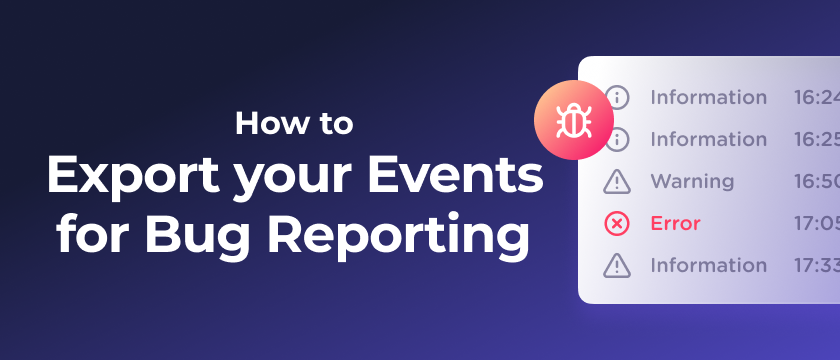 How to save the Windows Logs and Events for Bugs Reporting

How to find the Windows event logs
This guide will help you find and save the logs for bugs reporting that give the Jurojin team information about what happened.
Take in mind, this guide is only useful if you cannot press on the issue report button as it sends us the exact same logs! So basically only follow this guide if you have connection/login problems or if the report issue button does not work!
1

First Step: Open Event Viewer

First, open the Windows Key and type in "eventvwr", once you see it selected, Press Enter
2

Second Step: Save the events.

After that, go to Windows Logs => Application. Then, on the right press on Save all Events As.... Save it wherever you want!
3

Third Step: Zip it, and Send it!

Now zip the file with whatever compressing tool you want to .zip or .rar and send it to us via email!

That's it! With this logs we will get more data for solving your issue.

Good luck at the tables!
---
Together we are more
Bringing the poker community closer together
¿Want to connect with the Poker Community? Check-out our affiliated streams and spend some time learning and enjoying poker with us.
Jugador de Nose Bleed de torneos y cash, streamer, Youtube y persona de interés del póker en todo el planeta, ha ganado múltiples importantes torneos.
The leading poker education platform. Learn and develop the skills needed to become a successful player in poker!
MTT & Cash streamer&coach, ACR Stormer, 3-time GGSeries Winner, Runner up in GGMasters
ACR Stormer y streamer, juega challenges, cash, torneos y es Argentino como los creadores de Jurojin!
4K Wallpapers
Beautifully crafted backgrounds just for you.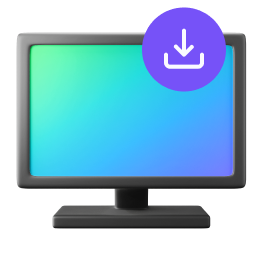 Join our community
Come down and be part of this daily growing poker community!
We already support all these platforms: