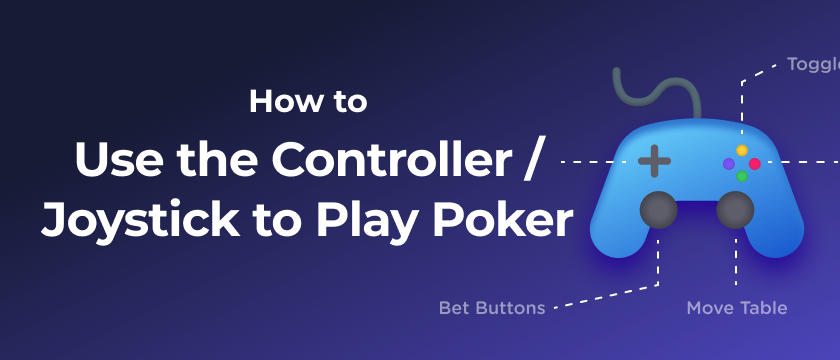 How to use the Controller / Joystick to play poker
Why would I use a controller to play poker!?
We thought this question had to be addressed first. Playing poker for hours every day can really get you burnt. And there's nothing more refreshing and chill than playing poker with your controller seating on the couch
Get on the couch with some friends and beers and jump on some Spin and Go's or Fast/Zoom tables on a big table slot and you'll see how fun this can be!
What do you need to use the controller to play poker
You will only need one thing and one thing only. A controller! At the moment we support the official Windows controller (aka. XBox Controller). We recommend using the wireless one so you can play from any distance!
---
Configurations needed to use the controller on Jurojin
You will have to make sure some options are configured so we will go step by step!
1

Set your betsizes

Make sure your betsizes are properly set as you want!
---
2

Make sure your hotkeys mode is on "Focused table"

We have tested and the controller works much better when you set the hotkeys as "Focused table" mode!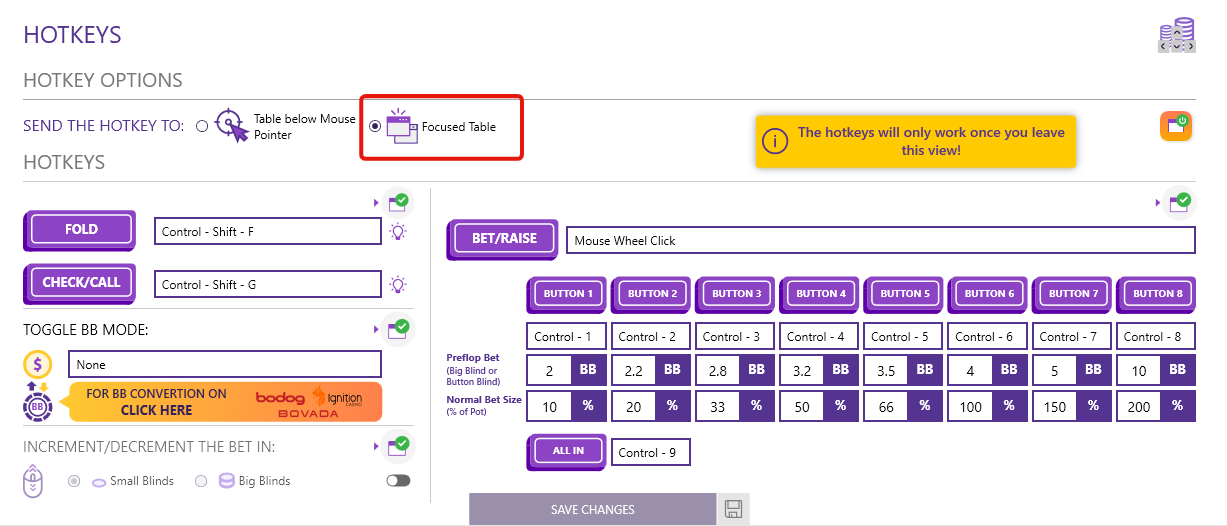 ---
3

Learn the keybindings

All of our key mappings for the controller are explained on the Controller page in Jurojin, learn them before jumping on a game!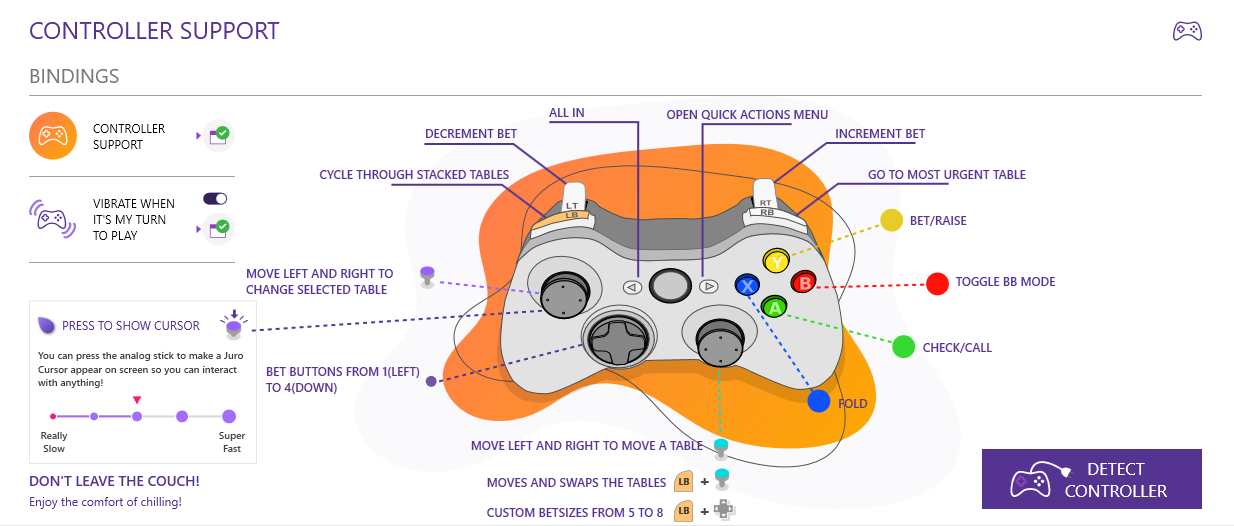 ---
4

Configure your controller cursor speed

Playing poker requires to accept some popups some times, for that, we have created a custom cursor that will appear on screen when you press down the left analog stick.
---
5

(Not for every site!) Set the bypass keys

If you play poker at GG, Winamax or Adda52 make sure to configure yout bypass keys properly too! Here is a guide on how to do that here!
---
6

Connect the controller!
---
Extra considerations
Please mnake sure to disable "Focus table under mouse" setting OR leave your mouse pointer away from any table as it will focus the table it has below it making it impossible to switch between tables with the controller!
---
We are sure that you will love this whole new way of playing poker! Make sure to test it out! Might get some minutes to get used to but you will see its super intuitive!
Good luck on the tables!
---
Together we are more
Bringing the poker community closer together
Jugador de Nose Bleed de torneos y cash, streamer, Youtube y persona de interés del póker en todo el planeta, ha ganado múltiples importantes torneos.
The leading poker education platform. Learn and develop the skills needed to become a successful player in poker!
MTT & Cash streamer&coach, ACR Stormer, 3-time GGSeries Winner, Runner up in GGMasters
ACR Stormer y streamer, juega challenges, cash, torneos y es Argentino como los creadores de Jurojin!
We already support all these platforms: