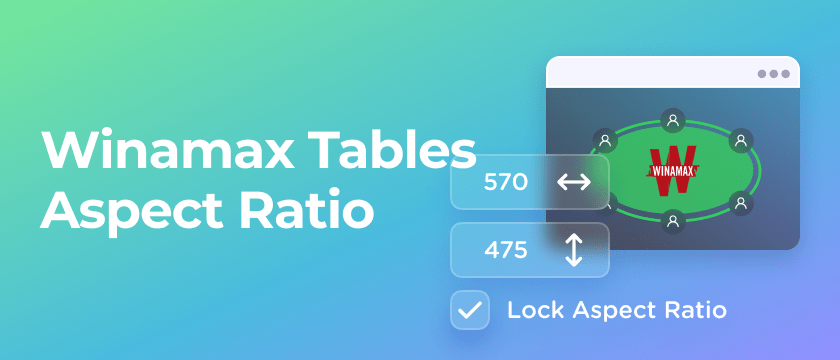 Winamax Tables Aspect Ratio
Winamax Tables Have a Strict Aspect Ratio
Wianamx recently updated their software to an entirely new client, that comes with pros and cons as everything in life.

In this new software, Winamax made sure that Width/Height Ratio can't be overrwritten, could be a business decision to maintain aesthetic of the tables, or could also be completely random side effect of the new technology they are using.

Be that as it may, we will give some tips to adjust your layouts accordingly indulging Winamax with Slot sizes that use their Aspect Ratio.

If you are already versed into the skills of calculating ratio, you should just know that Table's Ratio for winamax is 1.275
This means that roughly at any given Width of a Winamax table, if you do (Width / 1.27) that will give you the Height you need to set on the Slots.
As you go for smaller sizes, ratio will be more around 1.25, and as you go bigger it can go up to 1.29.

In any case, we will below give you some more info that might help you adjust the layouts.
---
1

Use one of the following Sizes:

Here are some Winamax Accepted Table Sizes that
you can simply Input Into Your Slots

Width x Height
515 x 417
570 x 457
630 x 500
666 x 526
688 x 542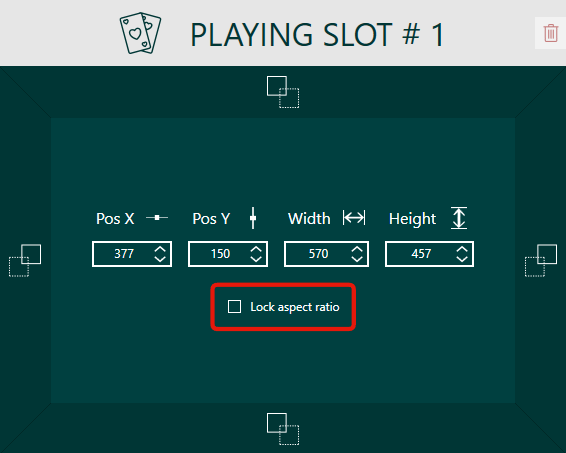 ---
2

Create Slot From an Actual Table

If you already have a table with the size that you want, you can create the slots according to an open table.
Check out this Article to know how
---
Together we are more
Bringing the poker community closer together
Jugador de Nose Bleed de torneos y cash, streamer, Youtube y persona de interés del póker en todo el planeta, ha ganado múltiples importantes torneos.
The leading poker education platform. Learn and develop the skills needed to become a successful player in poker!
MTT & Cash streamer&coach, ACR Stormer, 3-time GGSeries Winner, Runner up in GGMasters
ACR Stormer y streamer, juega challenges, cash, torneos y es Argentino como los creadores de Jurojin!
We already support all these platforms: