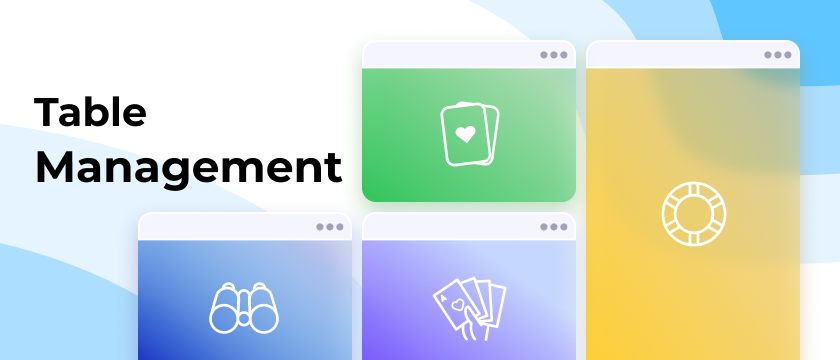 Table Management & Multi-Tabling
Table Management reffers to techniques & tools that online poker players adopt in order to have a better control and organization throughout a session. Typically a concept that players dive into once they attempt to multi-table - playing multiple tables simmultaneously - more than just 2 tables.
The 3 Pillars of Table Management & Multi-Tabling are Tiling, Hotkeys & HUDs and in this guide we will make sure that you understand what you have to do to start leveling up your multi tabling skills. Let's start!
👉Table Management Software is the key to increase the amount of tables you can handle and therefore the volume of hands you can play in your session
What is a Table Manager Software for Poker?
Table Management software primarily allows the poker player to organize their tables across one or multiple screens. It also often contains other Multi-Tabling functionalities such as:
Now that you know what a table manager is and what you can get from it, we will continue by diving deeper on the Tiling portion, which will greatly benefit you in terms of session organization.
Tiling - What are Layouts & Predefined Slots?
A Layout is like a profile for your Table Tiling Flow, it is composed by Predefined Slots that shape how your tables will be displayed on screen. Both size and postion, as well as some behavioral changes that we will cover later in this guide.
Jurojin Poker provides a variety of Slot Types as means to create your own Layout with your desired flow:
Playing Slot: A Primary Static Slot. You can use these to organize tables on the predefined size & location.
Observer Slot: A Secondary Static Slot. It serves as a second area to which you can assign for example tables from your secondary poker site.
Lobby Slot: A Static Slot that can be used to define where should Jurojin locate the Poker Site's Lobby.
Action Required Slot: A Dynamic Slot. When used, tables from your Playing/Ovserver Slots will move towards AR Slots when it's your turn to act. Table will move right back after you take action.
In-Hand Slot: A Dynamic Slot. When used, tables from your Playing/Ovserver Slots will move towards In-Hand Slots when you VPIP - voluntarily put money on the pot - into a table. It will move back when you fold or after showdown.
Any Slot can hold one or many tables. Generally speaking, players choose to create grids to be able to watch each table at all times, however laptop players are forced to other organization methods like Stacking.
👉Layouts help you create a customized flow according to your needs. For example, if you have 3 screens you might preffer to go full static because you have room to create a grid. However if you're trying to handle more tables in a reduced space a combination with dynamic slots might be for you.
Static Layouts - Begginer Table Management
Static Layouts are composed 100% of Playing/Observer Slots. Generally in a Tiled or Grid distribution.
When defining the Slots on a Static Layout you can think about whether you want to distribute space evenly or give some slot more relevance. For Example:
Cash players might go for an even mosaic / grid distribution like this: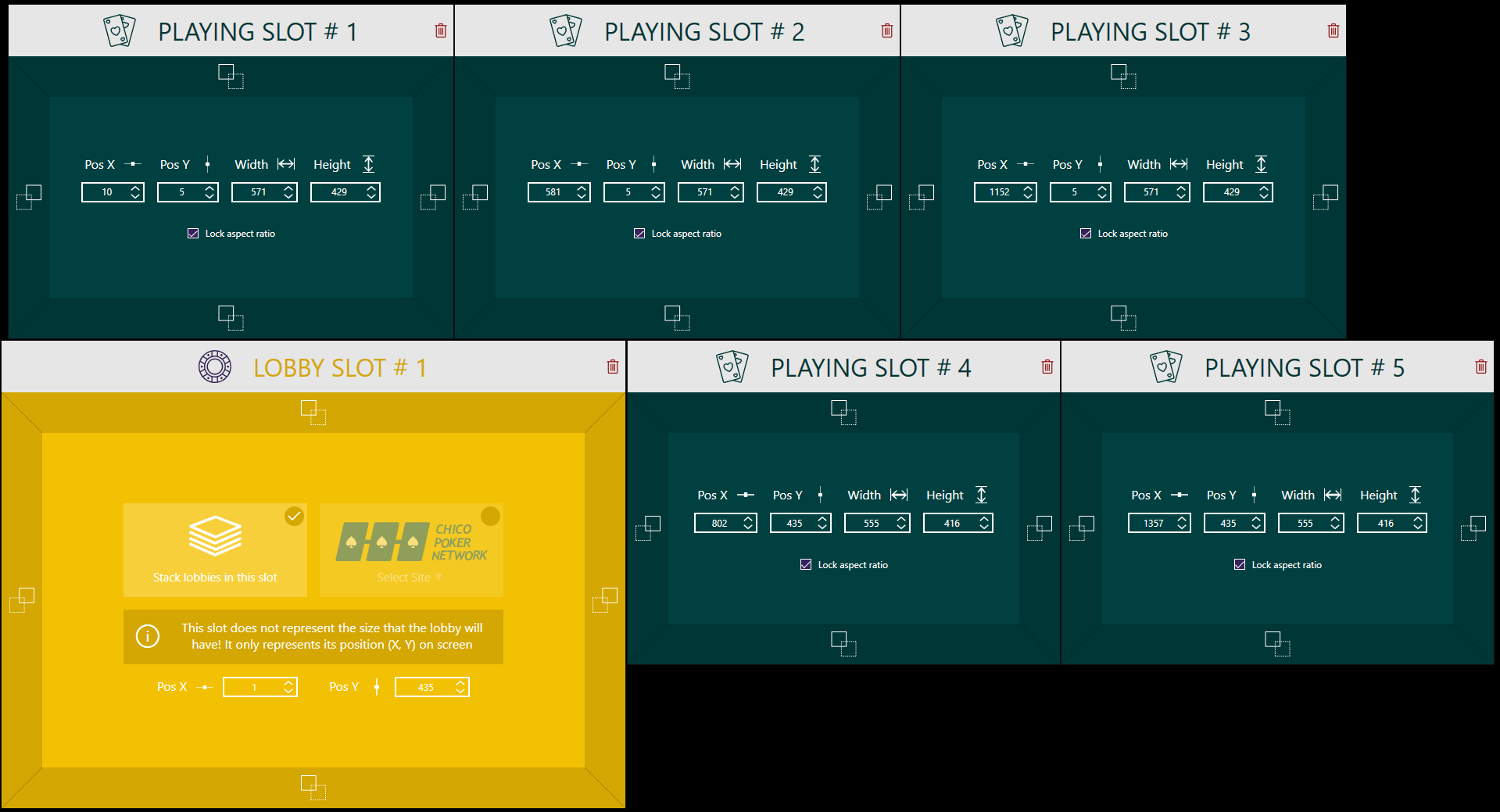 Where Tournament players might define a couple of bigger slots, to place Late Stage Tournament Tables or even Final Tables: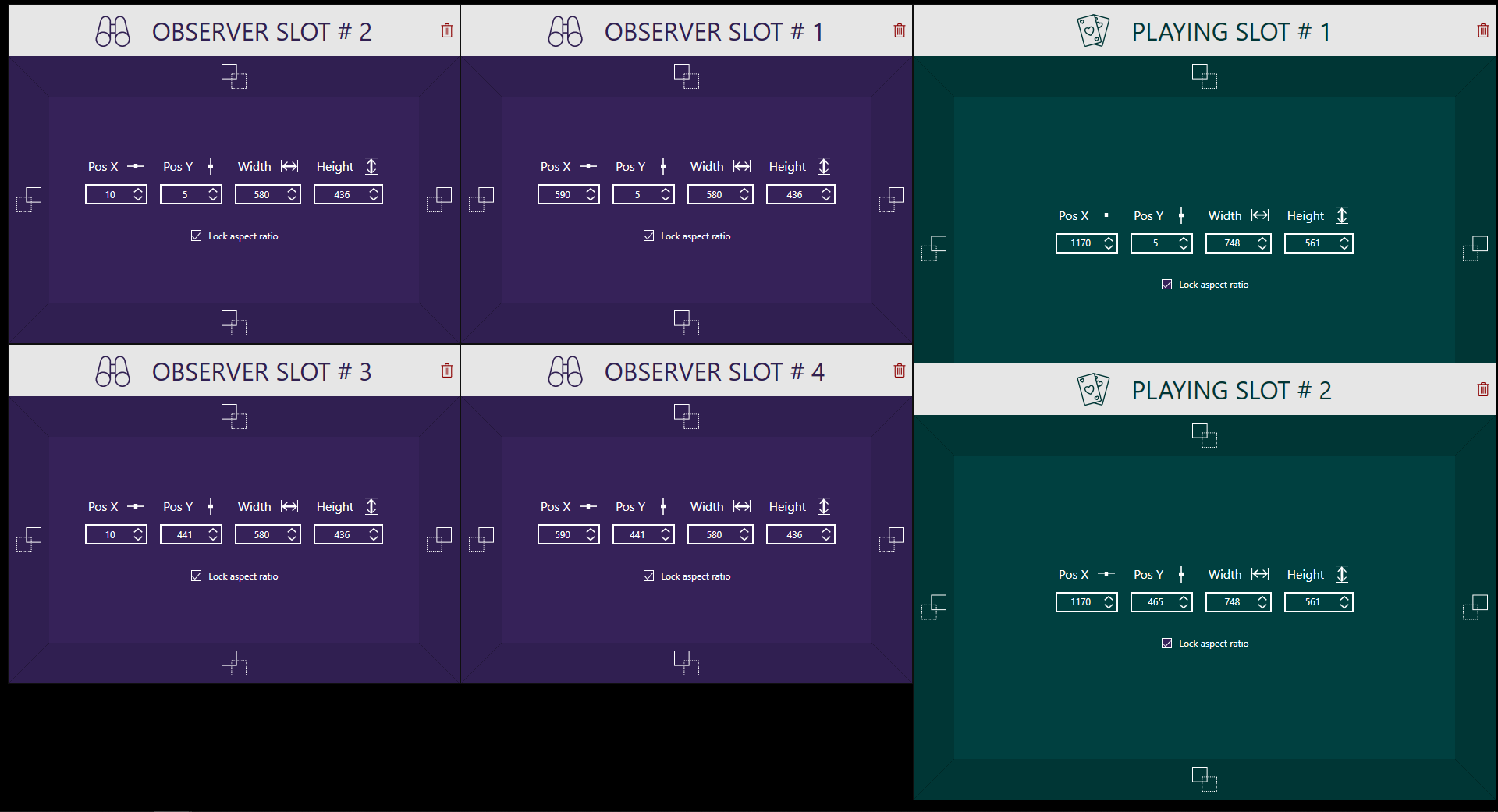 Dynamic Layouts - Advanced Table Management
Action Required Slots will tell Jurojin to move tables into their area when it's Hero's Turn. It is quite useful when playing around 4 ~ 6 tables. It is also something to consider if you do not have a lot of screen space to paly arround with. You can learn more about this dynamic here.
In-Hand Slots allow you to create an area on which ONLY tables where you are still playing the hand will be placed.
There are some options to configure that let you define what "In Hand" means for each site within its configuration;
Until the tables reach that certain "In Hand" state, they will be sitting in your Static Slots (Playing/Observer) waiting to be moved.
It is a very elegant way to improve your multi-tabling focus and should be strongly considered when playing more than five tables. Take in mind that you will need some Screen Space.
Remember you can always add a new screen to your setup and Jurojin will work seamlessly with it!



Conclusion
As a poker playing, delving into the online poker space and improving your multi-tabling skills opens up many challenges. Organizing your tables though a Table Manager software serves as a conduit to elevate this experience, offering a blend of control and swiftness at your fingertips. It's about facing that feeling of overwhelming action and creating a framework on which you are in control.
Every single one of the Table Management pillars will refine your gaming experience and plant the seed to advanced strategic play. As you move forward into the online poker domain, the comfort & control that you will allow you to separate from other who don't take it as seriously and you will notice that in no time.
We invite you to download and try Jurojin Poker 100% FREE.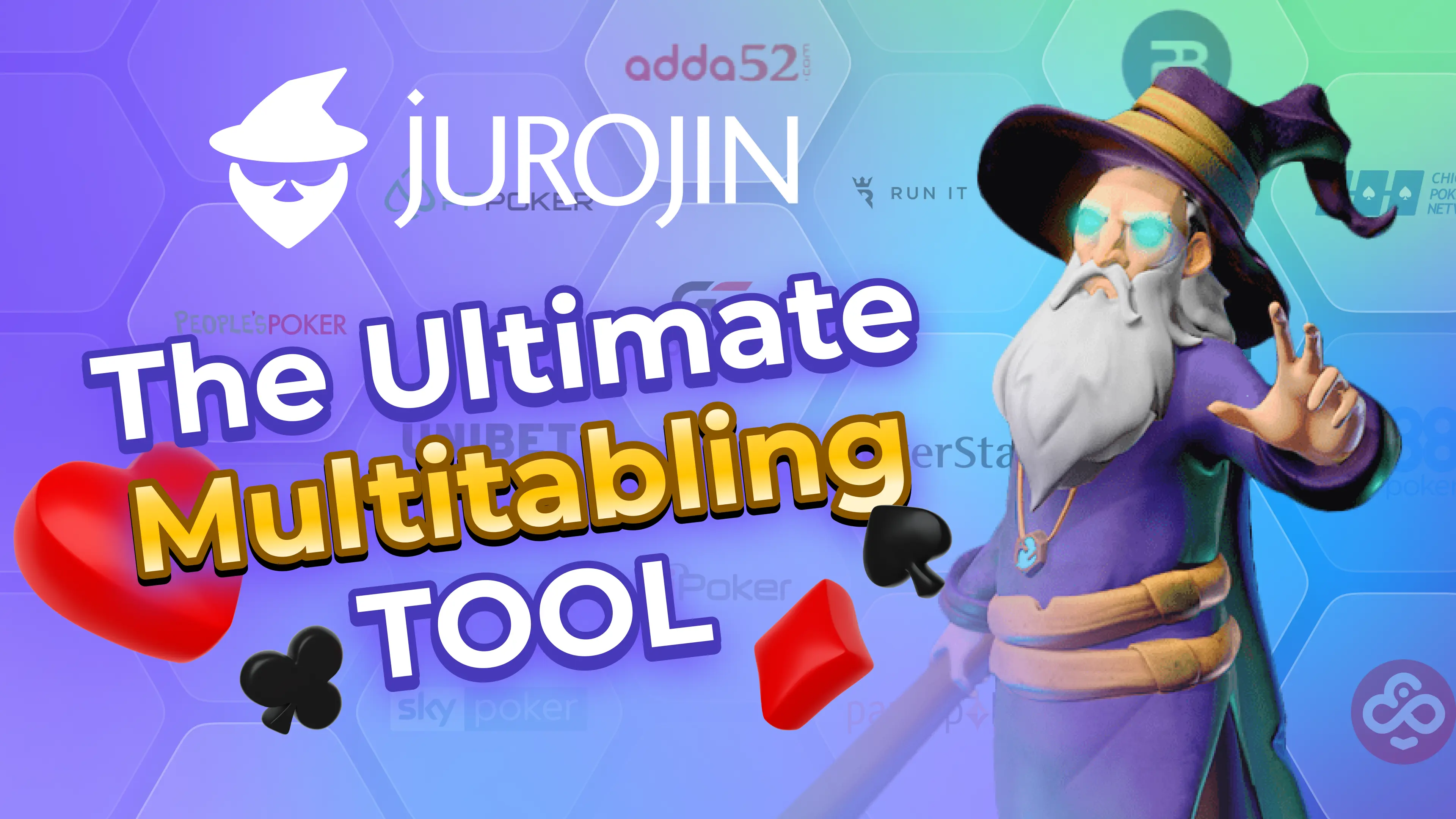 How to Download Jurojin Poker Table Management Software
JurojinPoker is a freemium software. It is our compromise to provide a full fledged experience for new players in the environment and do our share to make online poker great.You can easily Download Jurojin and start enjoying all of it's features for FREE, and if you want to know more you can check out our pricing page to learn in more details about our free features & paid bundles.
Related Links:
---
Together we are more
Bringing the poker community closer together
¿Want to connect with the Poker Community? Check-out our affiliated streams and spend some time learning and enjoying poker with us.
Jugador de Nose Bleed de torneos y cash, streamer, Youtube y persona de interés del póker en todo el planeta, ha ganado múltiples importantes torneos.
The leading poker education platform. Learn and develop the skills needed to become a successful player in poker!
MTT & Cash streamer&coach, ACR Stormer, 3-time GGSeries Winner, Runner up in GGMasters
ACR Stormer y streamer, juega challenges, cash, torneos y es Argentino como los creadores de Jurojin!
4K Wallpapers
Beautifully crafted backgrounds just for you.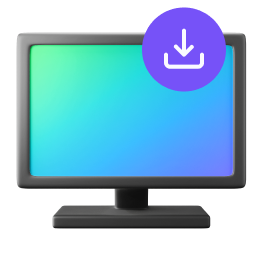 Join our community
Come down and be part of this daily growing poker community!
We already support all these platforms: