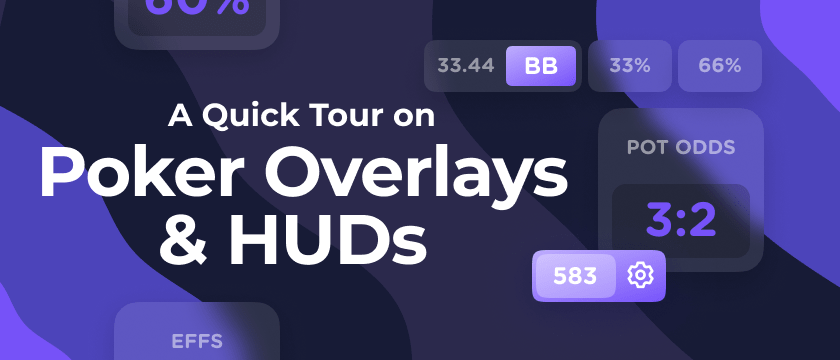 A Quick Tour on Poker Overlays and HUDs
What are Poker Overlays?
An Overlay is a widget layer on top of a table that provides some cool functionality. Another term for Overlays is HUD, that stands for Heads-Up-Display.

The most famous Overlays in the online poker space are those that focus on showing Villain's stats in order for you to learn your opponents tendencies. These features are found in the software category Poker Trackers.
Then you can find Real-Time Overlays that are meant to remove a bit of the stress that comes with Multi-Tabling, by bringing some stats that you would calculate on your mind.
What Overlays does Jurojin have?
Jurojin supports a variety of overlays that will improve your readibility of the hand and also increase gameplay comfort when playing multiple tables, across multiple rooms!
You can suggest other stats that you would like the team to include via Discord
---
Getting Around Jurojin Overlays Module
1

Find the Global and Seat Overlays

In the following video you will see how to navigate through the Overlays Configuration and how to turn off/on a specific Overlay
---
2

Checking the Settings for a specific Overlay:

Each Overlay has a variety of configurations inside it's own menu.
In this example we'll look into the Pot Odds configs by clicking on it's gear icon.

In the following video you'll see how we can configure the Opacity of the Overlay, it's size and also pick between displaying the Pot Odds as a % or ratio.
Don't forget to Save Changes!

Oh .. And if you are not sure what Pot Odds are, check out this video and start stepping up your game!
---
3

Enable or Disable for a Poker Room:

It's possible that you might want to have it only on a certain Casino, so in the following video you'll see how to enable/disable the Overlay as well as making sure your Poker Room is Supported!

For this example, we'll disable PotOdds for Winamax, as you can see IPoker was already disabled from before.
Don't forget to Save Changes!
---
4

Move and Save Location:

To move any overlay, you have to pick it up from the dotted line that will appear on it's side. Note that you might need to hover it for the dots to appear.

To Save and replicate the Overlays location on all tables, press the Hotkey that you'll find in the General Hotkeys Configuration (screenshot below)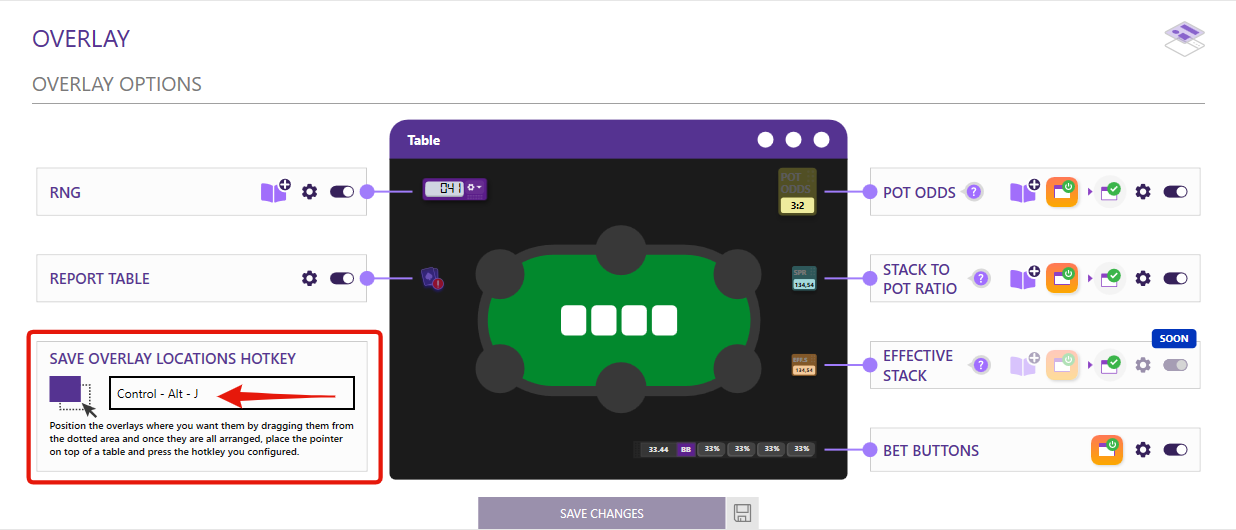 ---
Here you can see how the Save Locations Hotkey works:
---
Together we are more
Bringing the poker community closer together
¿Want to connect with the Poker Community? Check-out our affiliated streams and spend some time learning and enjoying poker with us.
Jugador de Nose Bleed de torneos y cash, streamer, Youtube y persona de interés del póker en todo el planeta, ha ganado múltiples importantes torneos.
The leading poker education platform. Learn and develop the skills needed to become a successful player in poker!
MTT & Cash streamer&coach, ACR Stormer, 3-time GGSeries Winner, Runner up in GGMasters
ACR Stormer y streamer, juega challenges, cash, torneos y es Argentino como los creadores de Jurojin!
4K Wallpapers
Beautifully crafted backgrounds just for you.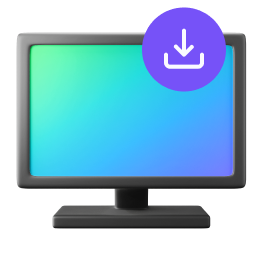 Join our community
Come down and be part of this daily growing poker community!
We already support all these platforms: