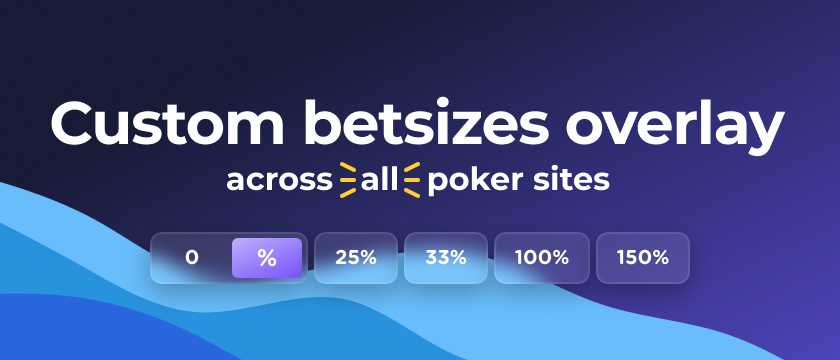 Custom betsizes overlay across all poker sites
Custom betsizing overlays
There's no better feel than configuring your betsizes once, and have them already in place for all the poker sites you play! Stick arround to learn how to use our betszies overlay!

Doesn't it look cute?
---
1

First Step: Configure your Jurojin Hotkeys betsizes for preflop and postflop
---
2

Second Step: Make sure the overlay is turned on

Now go to the overlays view and make sure the overlay is turned on and that it is not disabled for the site where you wanna use it
---
3

Using it: The overlay is now ready to use!

The overlay will show up when it's your turn to act, if its preflop it will show your BB sizes, and if its postflop, it will show your pot sized bet percentages to choose from! Once you click on the betsize you want, Jurojin will type the correct value into the betbox, if the amount is looking good you can press bet/raise!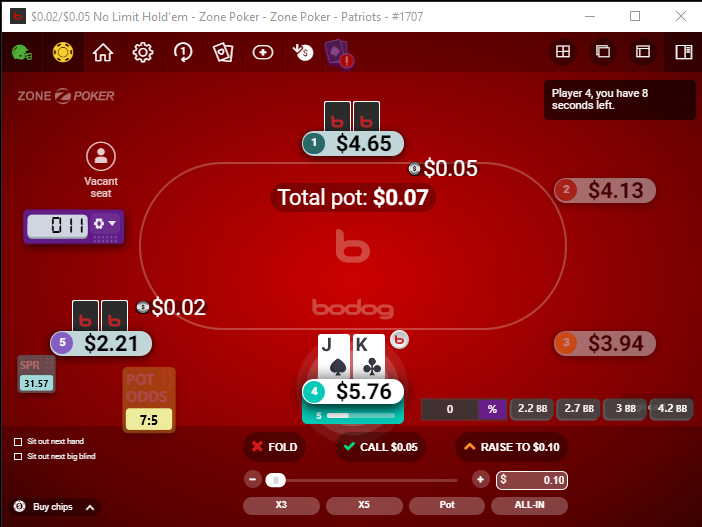 ---
4

Using the custom betbox

If none of the existing custom betsizes you defined are useful for you at a particular situation we got you covered!

Just use our custom betbox, you can use it in BB mode, as well as pot size bet mode, depending on how you wanna think of the hand at that moment
---
You only have to configure it once, every poker site that supports it will now have your custom betsizes!
---
Together we are more
Bringing the poker community closer together
Jugador de Nose Bleed de torneos y cash, streamer, Youtube y persona de interés del póker en todo el planeta, ha ganado múltiples importantes torneos.
The leading poker education platform. Learn and develop the skills needed to become a successful player in poker!
MTT & Cash streamer&coach, ACR Stormer, 3-time GGSeries Winner, Runner up in GGMasters
ACR Stormer y streamer, juega challenges, cash, torneos y es Argentino como los creadores de Jurojin!
We already support all these platforms: